Over the year, many PM reviewers have made outstanding contributions to the peer review process. They demonstrated professional effort and enthusiasm in their reviews and provided comments that genuinely help the authors to enhance their work.
Hereby, we would like to highlight some of our outstanding reviewers, with a brief interview of their thoughts and insights as a reviewer. Allow us to express our heartfelt gratitude for their tremendous effort and valuable contributions to the scientific process.
May, 2021
Andrew Day, University of Otago Christchurch, New Zealand
Kuo-Liang Chiang, Hungkuang University, Taiwan

May, 2021
Andrew Day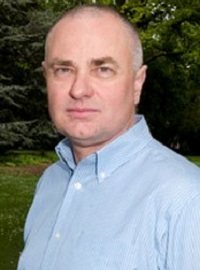 Prof. Andrew Day is an academic paediatric gastroenterologist based in Christchurch in the South Island of New Zealand (NZ). He was trained at Sick Kids Hospital in Toronto and then established his career in Sydney Australia before returning to New Zealand. He now has a clinical appointment at Christchurch Hospital and an academic position at University of Otago Christchurch. In 2017, he was appointed as Cure Kids Chair of Paediatric Research in Christchurch. Prof. Day's research endeavours focus almost exclusively on aspects of IBD: themes, including non-invasive biomarkers, intestinal microbiota, nutrition and nutritional therapy, epidemiology and innate defense mechanisms. He has published more than 260 peer-reviewed manuscripts, along with many other publications. You may connect with Prof. Day by visiting his homepage here or following his Twitter @ProfAndrewDay.
Prof. Day sees peer review as a way to ensure the quality and validity of published articles. It also provides a consistent standard between manuscripts and over time. A peer reviewer should be knowledgeable, able to provide a clear and balanced (unbiased) assessment of the work, and able to present their comments carefully and clearly.
From the perspectives as an author, a reader and a reviewer, reporting guidelines are deemed by Prof. Day as an important means to assist in ensuring consistency and transparency. It is critical that these are considered by authors in the preparation of their work. From the point of view of reviewing a manuscript, consideration of the relevant reporting guideline is a further aspect of the validity and transparency of a manuscript.
"As an academic, I see peer review as an essential part of my wider role. I enjoy reading a manuscript and providing suggestions that might enhance the work. Although the work I review falls within my areas of expertise, I am always interested to read and learn about advance in the field, or a new approach. Furthermore, with publishing widely, I see that my participating in the peer review process is a part of my overall contribution to the academic cycle," says Prof. Day.
(By Brad Li, Eunice X. Xu)

Kuo-Liang Chiang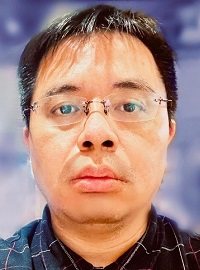 Kuo-Liang Chiang is a pediatric physician, pediatric neurologist, and chief convenor of the Evidence-based Medicine Group at Kuang Tien General, Taiwan. He is also an Assistant Professor of Department of Nutrition, Hungkuang University, Taiwan. He had a Ph.D. degree of Industrial Engineering and Enterprise Information from Tunghai University, Taiwan. His research interests include Healthcare Management, Clinical Data Analysis, Meta-analysis, and Ontology based expert systems. Dr. Chiang is currently Director of Childen's Epilepsy Association of Taiwan. He is Board Member of Taiwan Epilepsy Society, International League Against Epilepsy and The International Child Neurology Association. For more details about Dr. Chiang's work, please visit his page here.
Dr. Chiang regards peer review as an important process of quality control that ensures manuscripts' validity and evaluate their suitability for publication.
As a reviewer, Dr. Chiang urges authors to disclose conflicts of interest for their work. He believes that when the author's personal interests conflict with academic research, whether the author's actions and opinions are fair and whether they are affected by personal interests can easily arouse public suspicion.
"In the past, I received good feedback from reviewers to improve my publication, so I think I have a responsibility to do the same thing now. Although peer reviewing is often non-profitable, it is the driving force for science to progress in the right direction," says Dr. Chiang.
(By Brad Li, Eunice X. Xu)