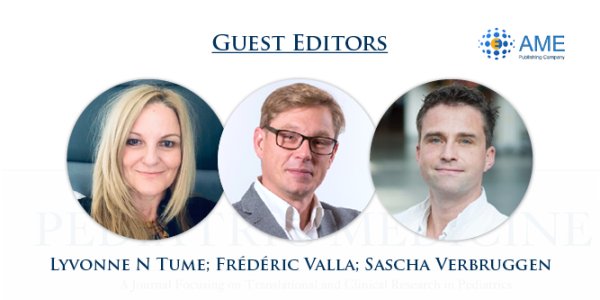 This series on "Nutrition in the Critically Ill Child" is edited by:
- Sascha Verbruggen, MD, PhD, Department of Pediatric Surgery and Pediatrics, Intensive Care, ErasmusMC-Sophia Children's Hospital, Rotterdam, The Netherlands;
- Lyvonne Tume, School of Health & Society, University of Salford, Macnhester UK M6 6PU and PICU Alder Hey Children's Hospital, Liverpool, UK; and
- Frederic Valla, Paediatric Intensive care Unit, Hôpital Femme Mère Enfant, Hospices Civils de Lyon, Lyon-Bron, France.

Where nutritional support is considered by some as a cornerstone for therapy during pediatric critical illness, others regard nutrition in critically ill children merely as supportive care. Etymological the word therapy originates from the Greek therapeia or Latin therapia meaning "curing" or "healing" and is an attempted remediation of sickness or illness. As a rule, a therapy should be capable of modifying short- and/or long-term clinical outcome of our patients, and thus has indications and contra-indications.
Disclosure:
The series "Nutrition in the Critically Ill Child" was commissioned by the editorial office, Pediatric Medicine without any sponsorship or funding. Lyvonne N Tume, Frédéric Valla and Sascha Verbruggen are serving as the unpaid Guest Editors for the series.